Save A Life
Saving a Life, One Month at a Time
How would you feel if YOU could save an innocent life?

How good would it make you, your group or club, your sorority or fraternity, your classmates, your company and/or friends to know, with certainty, that you were responsible for saving the life of a previously unwanted dog who otherwise would not have stood a chance? Pretty darn good???? Well, here's your chance.


Mutt Love Rescue, "Mutts," is a no-kill, all-volunteer group whose experienced volunteers banded together in April 2010 with the mission of spending virtually every nickel raised directly on the medical care and temporary housing of the dogs we take in pending each of his or her placement in loving, responsible homes. With your help, we can do so much more, save so many more lives.
We rely heavily on foster homes to care for our dogs until permanent homes can be found. Unfortunately, however, there aren't enough foster homes available for all the dogs we take in.
Thanks to the generosity of several excellent kennels and vet offices, Mutt Love Rescue has been able to board our dogs at the greatly reduced rate of $15 a day or $450 a month — time enough, on average, to move a dog through Mutts to his or her forever home. Therefore, each $450 you raise and donate to Mutts -- which will be placed in an account dedicated solely to boarding expenses -- translates into a life you have saved, guaranteed, the life of a dog to whom we would otherwise have had to say, "sorry." So please, plan those car washes and yard and bake sales, talk with your friends about joining you in donating and/or organizing a fund-raiser -- get those creative ideas flowing. Business managers and owners, please consider supporting a valuable resource to your community. Join with us in saving those who can't help themselves.


Participants in the program will, if they wish and with their consent, be placed on an Honor Roll of Angels on our website, www.muttloverescue.org Mutt Love Rescue is a Section 501(c) (3) organization and all donations are deductible to the full extent allowed by law. Thank you.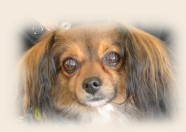 If you are able to join our team of Angels, please send your check or money order to Mutt Love Rescue, PO Box 1005, Fairfax, VA 22038 or, if you prefer, you may pay by credit card through PayPal on our website (above). Either way, please specify if you would like your name/s posted on Mutts' website and, if so, how you would like the posting to read, e.g., your name/s or group's name, company logo, "in honor/memory of," etc. Feel free to contact us at adopt@muttloverescue.org with any questions.

Lucky Pup

Sponsor

Buttons - From Barbara Jahreis in memory of Toni Powers and to thank Cathy Haffner for her help with her computer.

Yella and Della - From Joan Urban - In honor of Dundee and Annie and the wonderful family who kept the older bonded pair together.

Samson - From Kirk Moberley, In Memory of Toni Powers




Clementine - From The Fite Family, In Honor of George Fite's Birthday.

Jinx (Crosspost for Manassas City Shelter) - In loving and sorrowful memory of Toni Powers, Scout Gowda, Thelma Mutts, Amos Mutts and Pumpkin Pettit. We'll meet again. Joan Urban



Fannie - In honor of my Mutt Love Rescue dogs, Pumpkin and Pumpernickel, for whom I am very thankful. --Barbara Jahreis

Floyd - In honor of my Mutt Love Rescue dogs, Pumpkin and Pumpernickel, for whom I am very thankful. --Barbara Jahreis

Minnie - Kim & George Fite

Stanley - Kim & George Fite

Winona - In memory of Henry Phelps from Barbara Jahreis

Sam: In memory of Ruby Powers and Kirk Moberley

Anthony: From Barbara Jahreis in memory of Hope and Douglas.

Holmes: From Barbara Jahreis in memory of Cheeseburger Phelps and Ruby Powers.

Watson: From Barbara Jahreis in memory of Cheeseburger Phelps and Ruby Powers.

Winslow: From Karen and Dale Pettit in memory of our beloved Buddy

From Barbara Jahreis in memory of Hope and Douglas.

Bailee - sponsored by Barbara Jahreis and Dan and Pat Phelps in memory of Hunter Turcotte, beloved beagle companion to Jeff and Amy Turcotte.

Bud - In honor of Tom Weber's retirement from 25 years of teaching at Jefferson Middle School - from the teachers at Jefferson.

Jackson - In memory of Shelly and Wallace - from Barbara Jahreis

Wallace the one-eyed hound in honor of Pat Phelps' birthday - from Florence Campbell

Seymour - In memory of Tippy, best friend of my youth, companion in the rain, fur-sister. See you at the bridge.

From Karen Moberley

Buster; Sponsored by our friends at GEICO

Max; Sponsored by our friends at GEICO

Hunter; Sponsored by our friends at GEICO

In memory of Butterbean from Barbara Jahreis

We just couldn't get Butterbean out of our minds. Her online photo confirmed her description, that she was an older stray lab, in bad shape and in pain. We had to give her a chance. We found upon her arrival that the
description and photo were all too accurate. She was taken directly to our vet who put her on pain meds, and shortly after, to a neurologist for a lengthy consultation and MRI. While Butter was under anesthesia, her
prognosis was discussed and the report was not good -- she was found to have a torn ACL, at least two ruptured discs, an apparently long-standing, ongoing infection in her spinal cord, and the part of her spleen the doctor could see was significantly abnormal and probably cancerous. We very sadly made the decision not to wake her from the anesthesia. We take a tiny measure of comfort from the fact that she didn't die on a cold shelter floor, was loved, and would have been made well had we had the power.

Denise

In memory of Angie Phelps, from Barbara Jahreis

Benson

In memory of Howard Gregory by Phyllis and Vega Mariam

Boo

In memory of Carol Gregory by Phyllis and Vega Mariam

Bailey

Sponsored by Denise A Martin

Bertram



In memory of Noel, a mixed shepherd

Barbara Jahreis

Michelle

In memory of Muriel J. Hunter

Barbara Jahreis

Melody

In memory of BC Phelps

Barbara Jahreis

Bodie

In memory of Chucky Jahreis

Barbara Jahreis

Myrtle

In memory of BC Phelps

Julian Albert & Kat Heller

LuLu

In Loving Memory of Lillian Clancy.

Mollie McCurdy

Ollie

In honor and memory of Marlo, from Val and Joe

Freddie

In memory of Dorothy Kerns

Lilah

Sponsored by Kirk Moberley in honor of Daisy Mae

Consul

For Elayne

The work continues.

Joan

(Before)
5-29-14

(After)
6-3-14

Dixon

Sponsored by the volunteers of Mutts in honor and memory of our Jimbo, who was taken from the same rural shelter. RIP sweet Jimbo.

Pav

For Sarah
April 10, 1937 - May 15, 1989

Forever missed.

Joan

Pilot



For Sheila.

Joan

Jimbo -- 20?? to 4-10-14

Sponsored by Barbara B. Jahreis in memory of Steven beagle and Toby

Jimbo belonged to Mutt Love at the end of his life.

I am of course saddened that Jimbo did not make it to a happy recovery. But I am gladdened that at the end, he was our dog and he went to the rainbow bridge already much loved by Mutts' members. That is the kind of group I want to belong to. Not afraid to risk their hearts on rescuing the sad, broken dogs and to give them love and a chance at the end. I hope Jimbo will be on our Save a Life page so we may remember him. The board members and transporters have great courage to help dogs when we can to recovery or to a peaceful passing. Mutt Love means just that -- great love even when our hearts can be broken; we do not ignore the dogs asking for one more chance, no matter how slim. Please continue this valuable work and not be discouraged. The other groups were afraid to step up. Today, victory from neglect, pain and being unwanted was ours and Jimbo's. Please share this message of hope and not defeat. Barbara J.

Darla



Sponsored by Kim and George Fite

Chief

In honor and memory of my parents, Ed and Helen Urban, whose love of animals started it all, for their anniversary, April 20, 1939. - Joan

Isabel

Sponsored by Cathy Haffner and her former coworkers at NSWC Carderock, in honor of her retirement after 35+ years of service.

Betsy





Sponsored by Barbara Jahreis - In memory of Steven Beagle

Steven





Sponsored by Barbara Jahreis - In memory of Steven Beagle

Mabel



Sponsored by Barbara Jahreis - In memory of Steven Beagle

Sparky

Sponsored by Louise

Emily

Sponsored by Thelma

Pepper

Sponsored by Kim and George Fite


Rocky

In memory of John Lawson, fraternity brother and best friend of fifty years. Kirk Moberley

TJ

In memory of my beautiful boy, Taz, the sweetest boy ever. Cathy

Cedric

In memory of Elayne -- We spent our first six-plus decades together and on June 28, 2013, one full decade apart. Liked the first six a lot better. Joan

Bowser

For Sheila Mahr



A remarkable person -- gentle, kind, thoughtful, witty, brave, constant, wise -- and a beloved, irreplaceable friend. It was a joy and a privilege to have had you in my life. Joan


Coco

Sponsored by: Anne Marie Gillikin



From Bella, another little beagle whose life was saved.

Casey

Sponsored by Terry and Mike Talisnik



In Memory of our beloved Jax

Sammie

Sponsored by Mimi Im



Huge thanks from everyone at Mutts for all your hard work in saving Sammie.

Bogie

LinDel for Beth Strehle



Beth Anne, my friend, my sister of the heart!

May your journey ahead be joyful and sure

and may your life in the Beyond be

filled with laughter and love and be ever pure

and, Beth, may you always walk in Beauty!


Shylock (Shy)

Kirk Moberley in fond memory of Beth Anne Strehle

Lacy


For Elayne with love. It's been nine years today, June 28, 2003. Joan

Honey

From the Mutts' Board to honor the hard-working volunteers who made our summer solstice silent auction such great fun and a great success.

Snowy



Roberta and Greg Knussmann for Lynn Goldberg's birthday at Lynn's special request.

Justice

The Radford family in loving memory of our sweet, sweet Sadie.

Lilly

Anonymous - In Loving Memory of Chuck and Maggie.

Lilly's Pups

Anonymous - to help care for Lilly's pups.

Ruby

Thanks to the brothers of Zeta Beta Tau fraternity, George Washington University, who gave so generously of their time this year as well as bringing Ruby to us.

Sweetie

Anonymous - In Loving Memory of Maggie.


Timmy

By Joan Urban in honor and memory of Warren Howard Phelps.

Toni

By Joan Urban In honor and memory of Louise Painter Rollyson.

Naomi

By Barbara Jahreis, in loving memory of my beagle, Bobby Gayle.

Romeo

By Cathy in loving memory of Franklin.

Dan

By from Cathy K., Pat and Dan in memory of Joan's adored Gulliver, Bubblegum and Fred.

Eddie

By Barbara Jahreis in memory of Buddy, a mixed Bassett.

Bentley, Jr.

By The Radford Family - Our continuous love for our late Sadie Sue.

Marlow

Anonymous – In gratitude for Daisy Mae, the little girl who rescued me."

Rebekah

Received the gift of life and a start toward good health this holiday season from Niki and Sangeeta Prasad and Greg and Roberta Knussmann.

Heidi

Flo Campbell for my boy, Shamus.

Joey

From Anonymous in memory of Jeb and Sweetpea Phelps.

Tara

Anonymous - "wishing we could help all dogs."

Bess

From Barbara and Steven Jahreis: Bess in memory of Jeb and Sweetpea Phelps.

Clyde

Roberta and Greg Knussmann in loving memory of Bubblegum, Gulliver, Bodie, Fred, Max and Rupert (aka Sharkie).

Pongo

Lynn Taylor and Terry Wildermuth in honor of Kela.

Buddy

Barbara Jahreis in memory of Buddy, a mixed Bassett and Ebony, a black cat.

Franky

From Kirk Moberley - In memory of

Shotzie

, Flipper, Cricket, Tag, Copper, Cinder, and Jack.

I miss you, my friends. See you all at the Bridge.

Rosemary

Anonymous - In memory of our beloved Rachel.
MUTT LOVE RESCUE
adopt@muttloverescue.org